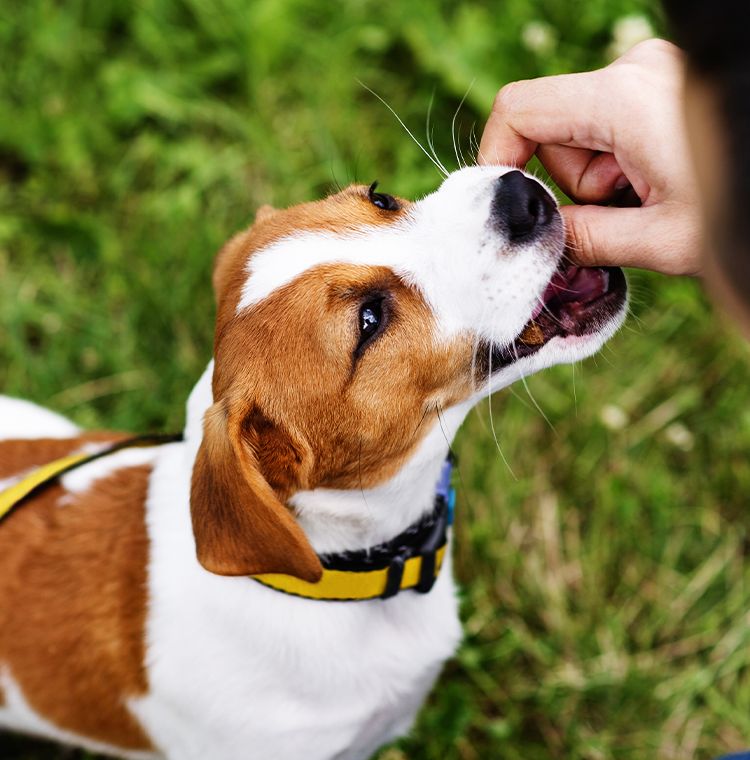 We take great pride in providing tender loving care and plenty of attention to every guest. When your pet stays with us, they'll have their own kennel and supervised outdoor time to keep them healthy and happy during their say. Kuranda beds are available upon request. Built similarly to a hammock, these beds are chew-proof and durable, and they keep dogs off the floor to avoid joint discomfort.


During your dog's stay, they'll get to enjoy a snack-filled Kong during outdoor playtime. Each Kong is filled with kibble and sealed with wet dog food and peanut butter for a tasty treat your canine companion is sure to enjoy. Our outdoor play area is surrounded by a honeysuckle-covered, eight-foot chain link fence. This ensures security and provides shade on sunny days.


Your pet will receive Hills Science Diet Sensitive Stomach during their stay. If, however, your pet has special dietary needs, please let us know and we will make any necessary accommodations.


If you would like your pet to have a bath before they return home, we can help with that, too. We use premium shampoos, conditioners, and a top-of-the-line blow dryer to get pets sparkling clean. After bathtime, we'll use a Furminator to gently remove the undercoat and loose hair. The cost of this service varies depending on size, degree of difficulty, and length of coat. Please contact us for additional details.